Description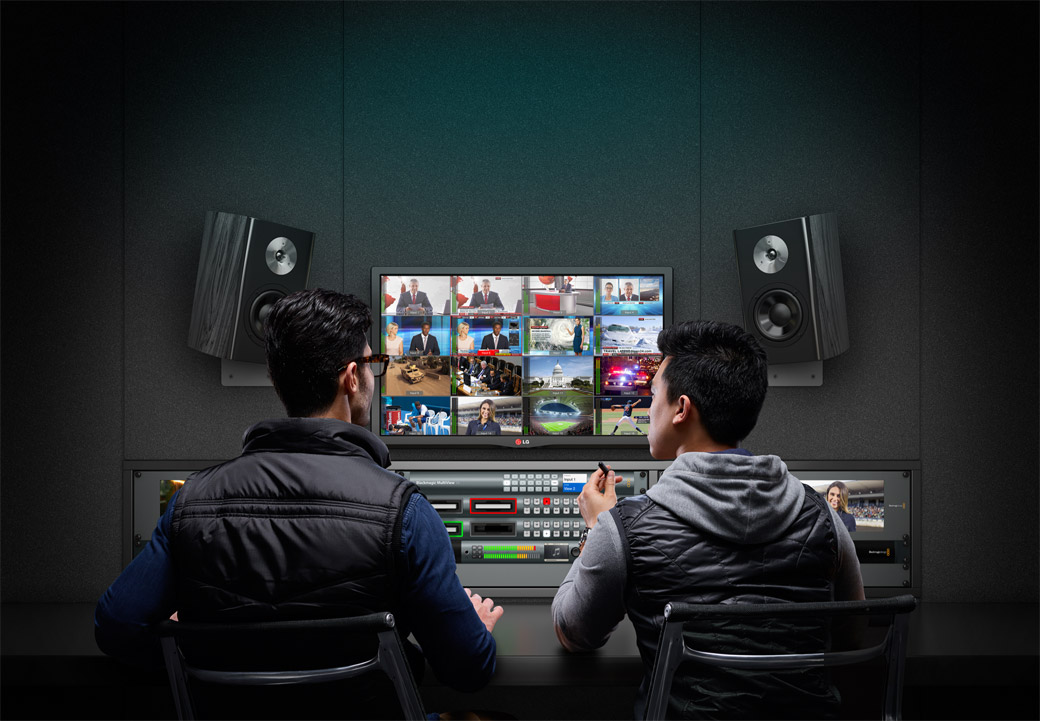 Blackmagic MultiView
Now you can monitor multiple SDI
sources on an

 HD or Ultra HD display or TV!
Blackmagic MultiViews are the world's first native Ultra HD multi viewers that let you monitor completely independent SDI video sources on a single HD or Ultra HD display! With full frame re‑synchronization on every input, you can monitor any combination of SD, HD and Ultra HD formats and frame rates all at the same time, on the same display. When used with an Ultra HD television, the quad split view gives you four full resolution 1080 HD monitors on a single screen! You also get on screen audio meters, custom view labels and much more!
MultiView 16
Simultaneously view up to 16independent SD, HD and Ultra HD sources!
MultiView 16 is perfect for larger installations because it has 16 independent 6G-SDI inputs so you can connect any combination of SD, HD or Ultra HD sources and monitor them all simultaneously on a single display! Router style controls on the front panel, along with the LCD and spin knob, let you adjust settings, route sources to different views, add overlays and more. Output can be set to a 2×2, 3×3 or 4×4 grid, and you can even SOLO any source full screen!

Studio or Live Use!
Multi source monitoring 
designed for broadcasters
Multi view monitoring is perfect for massive control rooms with lots of incoming feeds, for live multi camera production or for use on location and in tight spaces that don't have room for multiple monitors. With Blackmagic MultiViews you don't need to connect multiple monitors, dozens of cables or run extra power to see all of your video sources! Simply plug your cameras, decks, switchers and routers into the SDI connections to see everything with amazing clarity and detail on a single HD or Ultra HD monitor!
Independent Monitoring
Mix any combination of 
SD, HD and Ultra HD sources
Each view on a Blackmagic MultiView works as a completely independent video monitor. You get full frame re‑synchronization on all SDI inputs, which means that they can be any video standard and frame rate, and each input is completely independent of the others. You can mix any combination of referenced or non-referenced NTSC, PAL, 720p, 1080i, 1080p, and Ultra HD up to 2160p30 on some models, all on the same display at the same time! It's like getting 4 or 16 independent monitors in one!